5 things to do this Spring in Newquay
5th May 2021
As the days get longer and the nights shorter, it's finally time to dust off your suitcase and get packing for a well-deserved Spring break to Cornwall. Here at Visit Newquay, we have been counting down the days for when we can invite you to sink into the coastal life that you all know, love and have really missed. We catch up with Lowenna Pascoe aka Cornwall Lover to find out what's on the agenda this year and which must do's you need to get adding to your Newquay bucket list.
Head into the surf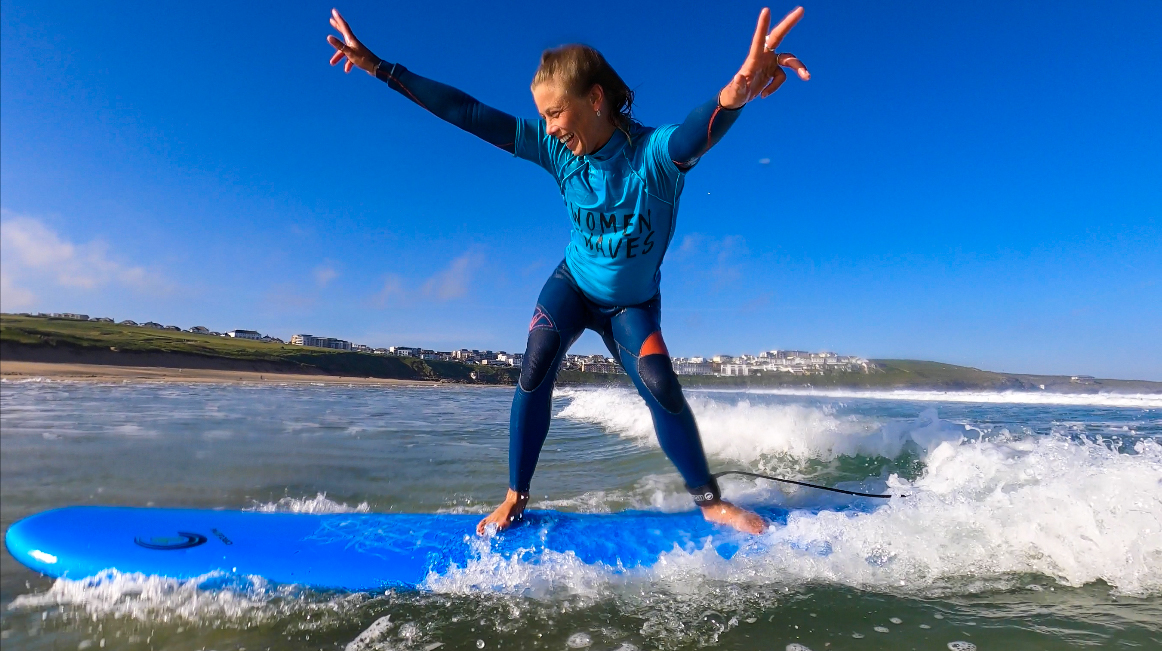 Is a trip to Cornwall complete without giving surfing a go?
You'll be surprised how many benefits there are to getting in the water, many of which lead to a happier, healthier and more fulfilling life. And with Cornwall boasting hundreds of beaches perfect for taking the plunge with a surfboard, it really is a must during your stay. If you're a beginner there are heaps of local surf schools waiting to take you out on the water and get you standing up on your first, try. Check out this guide from Women + Waves beforehand with plenty of tips on how to prepare yourself before diving in. From packing snacks to warming down post surf, it's all in there.
Wild Swimming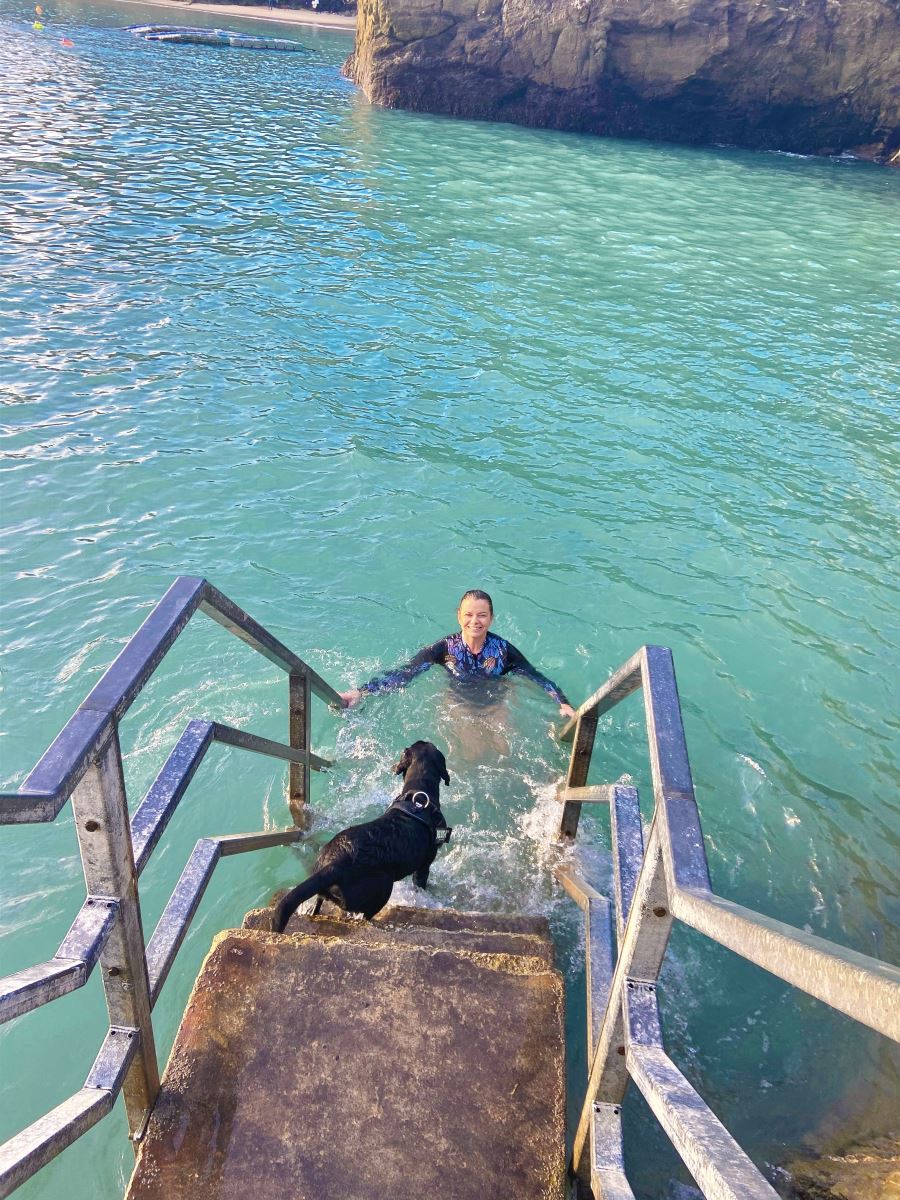 If surfing isn't for you, I highly recommend taking a dip in some more secluded and calmer waters around the coast. I tried this myself last year on New Years Day at Newquay Harbour and haven't looked back since. The experience of a cold-water shock improves the body's stress response, increases the levels of dopamine in the body and is a way for us to build our confidence, resilience, and bravery. You'll feel amazing for the rest of the day and ready to conquer the world. There are plenty of places around Falmouth for this, try Gyllyngvase beach and a spot along the Helford River. Alternatively check out my Instagram for some more inspiration https://www.instagram.com/cornwall_lover/
See carpets of flowers on the coast path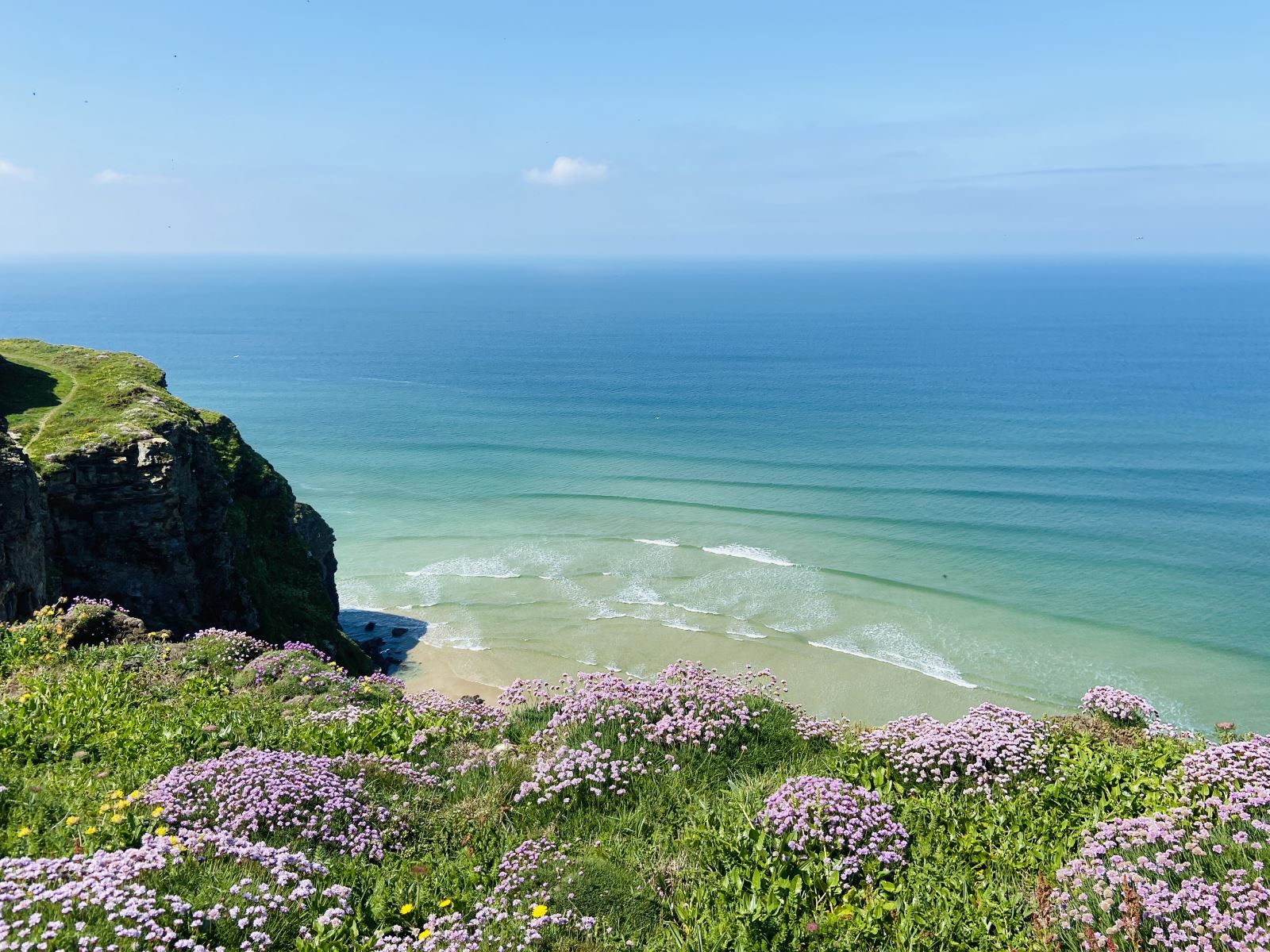 If you're visiting Cornwall in April/May/June then you're in for a real colourful treat. Strike out along the coast path and you'll be amazed by the carpets of sea pinks (also known as sea thrift). This really is my favourite time of year, and also my favourite wildflower. With a backdrop of turquoise shimmering sea and Porth Island in the distance, my go to place is the walk from Porth to Watergate. Sit on the coast path in front of Sands Resort Hotel for a fantastic spot to watch the ebb and flow of coastal life. Queue the hundred posts of sea pinks on my Instagram. https://www.instagram.com/cornwall_lover/
Tuck into some street food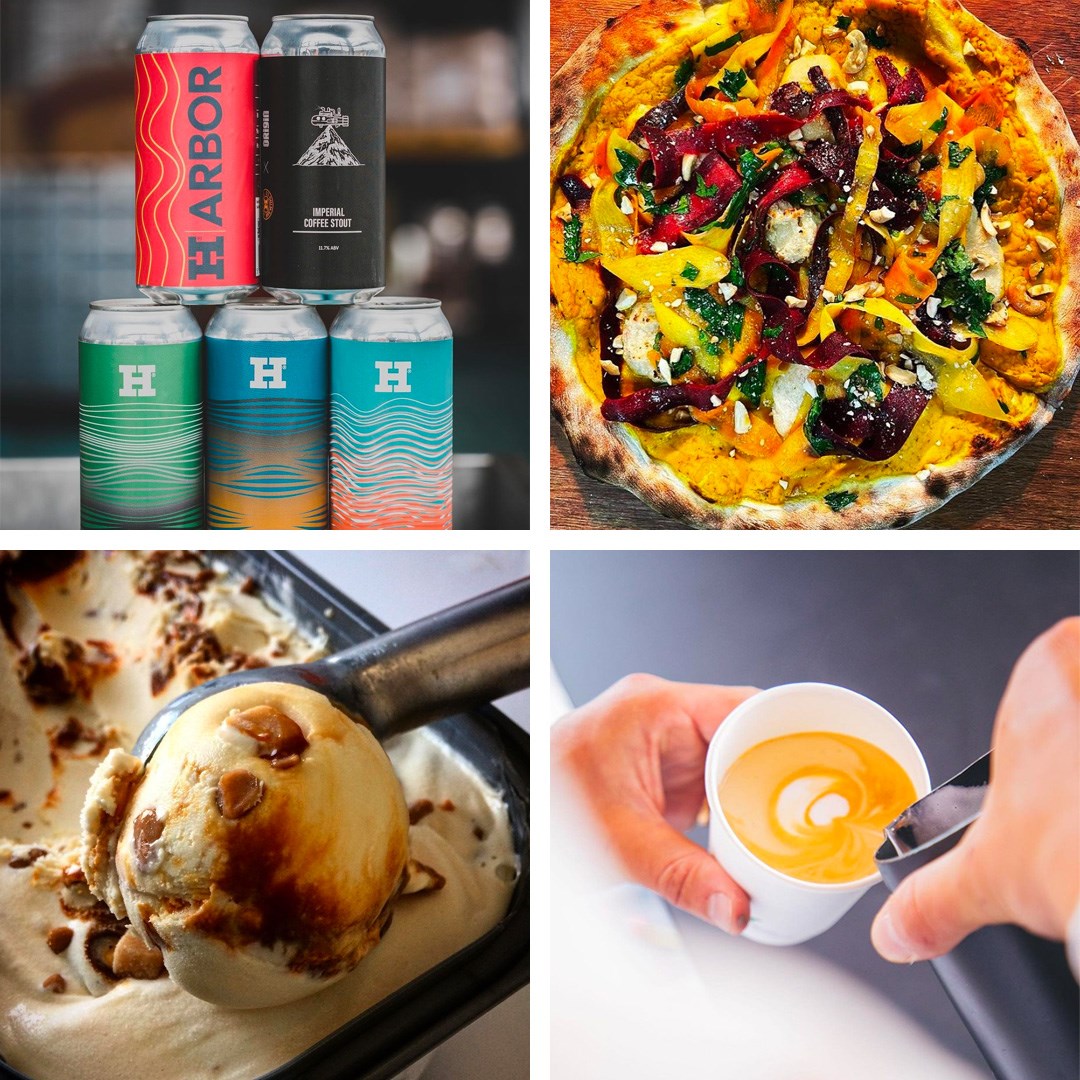 After a short 25-minute walk from the doors of Sands Resort Hotel & Spa to neighbouring Watergate Bay, you might find you've worked up an appetite. Well, you're in luck because from May you'll be able to dig into the bays brand new foodie pop up. Follow the smell of food and fill up on seasonal takeaway dishes – From gourmet hot dogs and Napoletana-style pizzas to artisan ice cream, cold beers and cocktails for sunset. Find out more https://www.watergatebay.co.uk/eat/beach-food/
Mor Grazing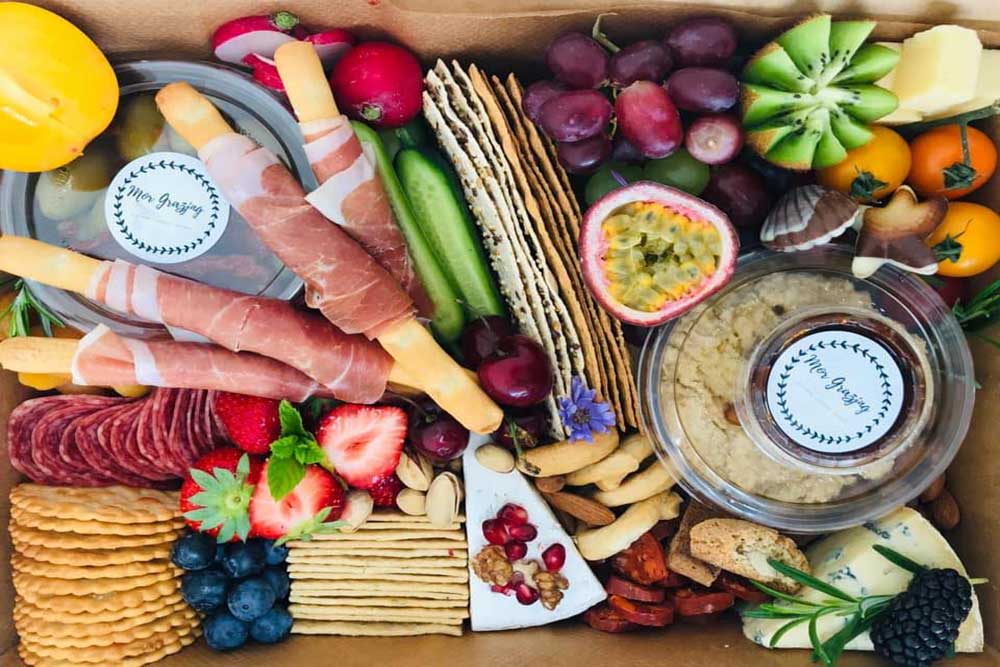 If you're wanting to venture out for food, but don't want to fight for a spot in busy restaurants I highly recommend a Mor Grazing box. The two lovely ladies behind this new business deliver breakfast boxes, cheese and grazing boxes, as well as sweet treats and other freshly picked foodie delights. Strike out along the coast path, find a perfect spot to watch the sun go down, roll out your picnic blanket, pop the cork on your favourite tipple and feast on the finest foods while enjoying the scenery. Find out more and pre order here
I hope you have enjoyed my round up of things to do this Spring in Cornwall. For more inspiration check out my Instagram page. https://www.instagram.com/cornwall_lover/