Newquay's Biggest Venue to Host First show
10th August 2021
Newquay Orchard will be playing host to Miracle Theatre's Starcrazy, taking centre stage on Friday 13th and Saturday 14th August - with a Saturday matinee for youngsters too.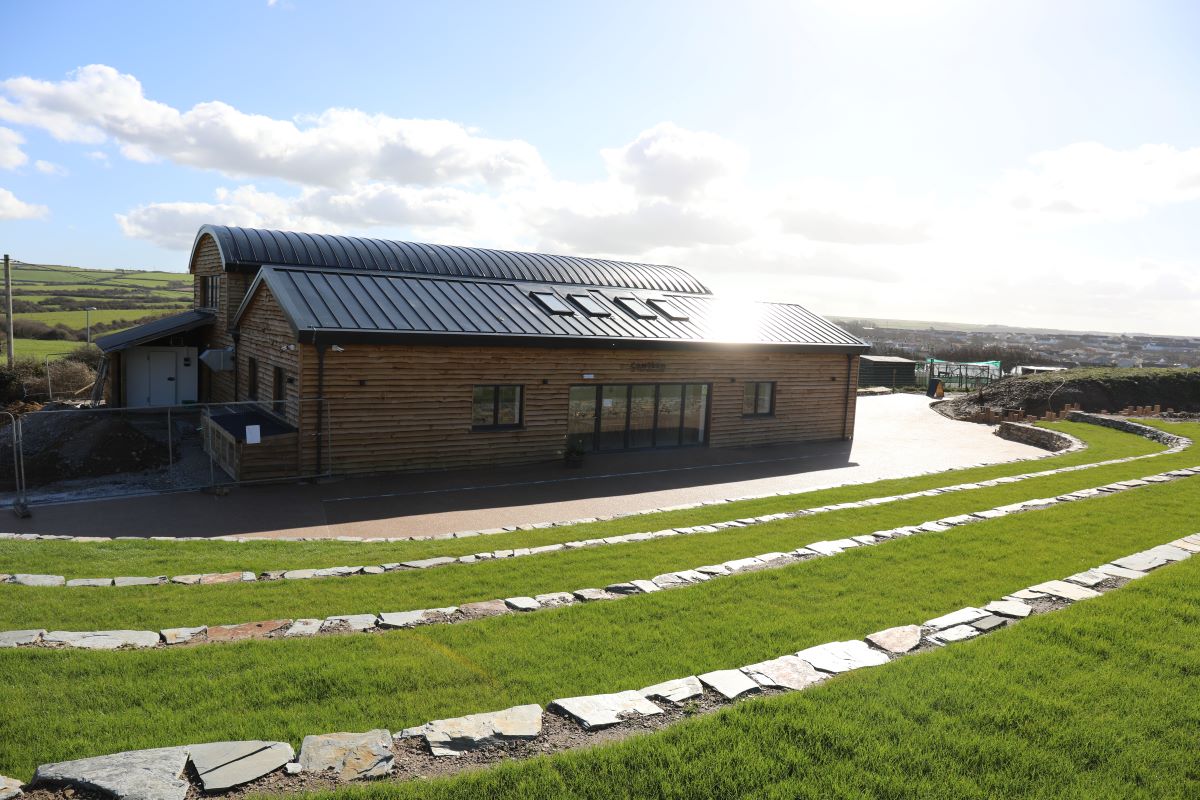 Newquay's 'not so secret garden' is now home to the town's biggest outdoor seated venue, with a capacity of over 500 people. Sat on the Minack-esque Cornish stone terraces, audiences will enjoy a panoramic view of the stage in front of Kowel Gwenen, the Orchard's community building.
Luke Berkeley, CEO of Newquay Orchard, has been in talks with Miracle Theatre for a number of years and is delighted that the town's urban greenspace finally has the ability to host them.
Luke said: "We started this project here at Newquay Orchard over 6 years ago and hosting theatre and arts has always been a part of the plan. Now with the performance terraces, our ever-growing team of staff and volunteers and the support we've received from local community we're ready to host and are so excited to see it in action."
"Watching theatre in this outdoor setting surrounded by the apple trees, the colourful wildflowers and the biodiversity that is becoming abundant here will be quite special," Luke added.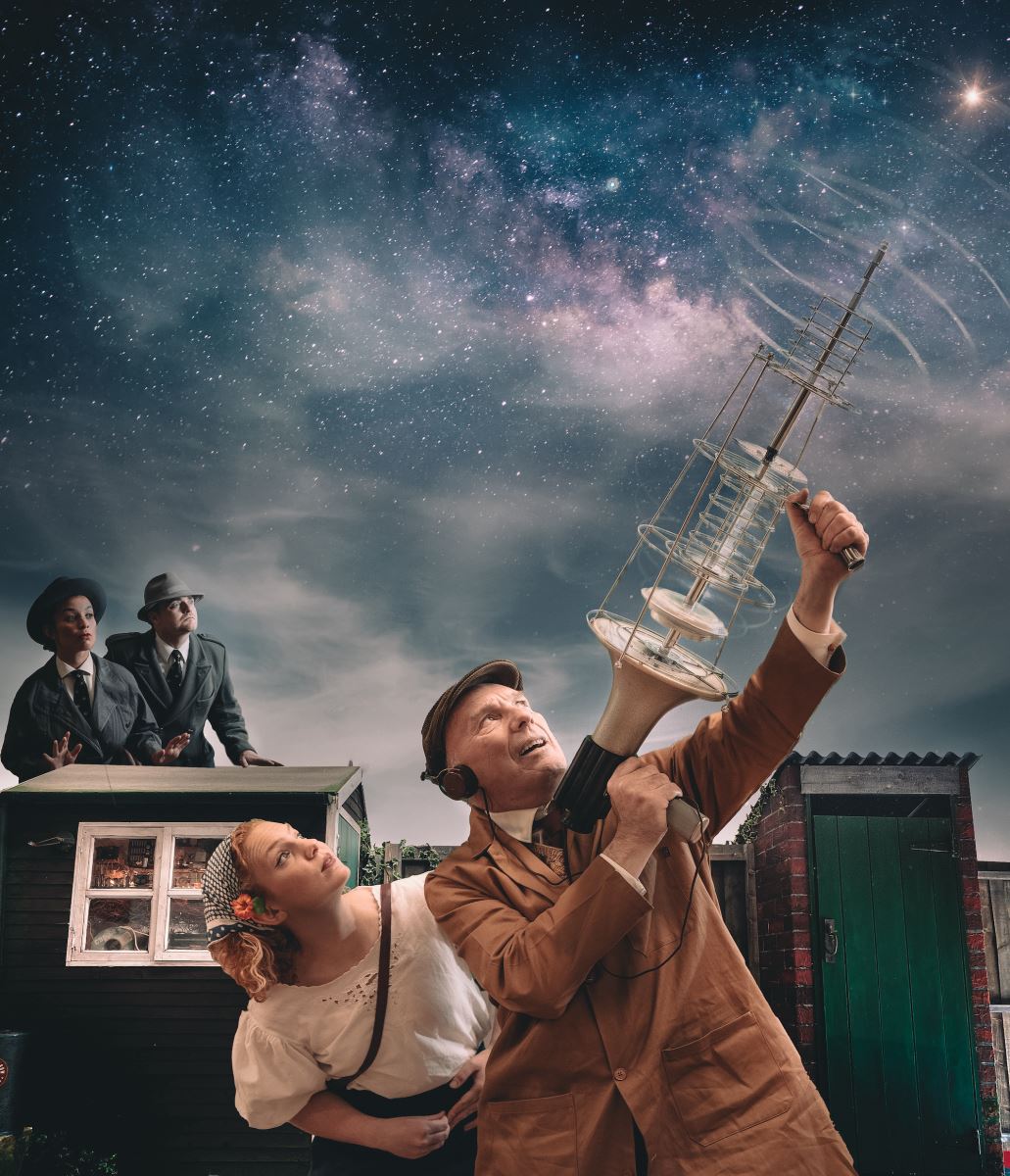 Miracle Theatre's Starcrazy is a cosmic comedy about obsession and the rekindling of love. Set in 1957 the tale involves Russia's Sputnik, UFO sightings and a man called Stanley. The show is centred around a man and his shed, a tale which echoes the beginnings of Newquay Orchard.
Bill Scott, Miracle Founder, and writer and director of Starcrazy, explains: "Starcrazy is about Stan, a quiet, reclusive individual, who spends a lot of time in his potting shed, tinkering with a very powerful radio transmitter. His attempts at communicating with folk in distant galaxies are interrupted by a new neighbour, Gwen, who has interests much closer to home. And sinister forces are at work – or are they just inspectors from the planning department?"
Canteen at the Orchard will be serving food using produce from Newquay Orchard's Market Garden and drinks using fruit and herbs foraged across the 7-acre site.
Families are welcome and the show is recommended for ages 7 and up. Book tickets via the Minack box office and find out more online: https://www.minack.com/whats-on/starcrazy-newquay