Spaceport Cornwall
16th September 2021
Whilst we all associate Newquay with sun, sea and sand you would be forgiven for never associating it with space. Yes, the 'space' of glorious sea views and vast sandy beaches but not space as - astronauts!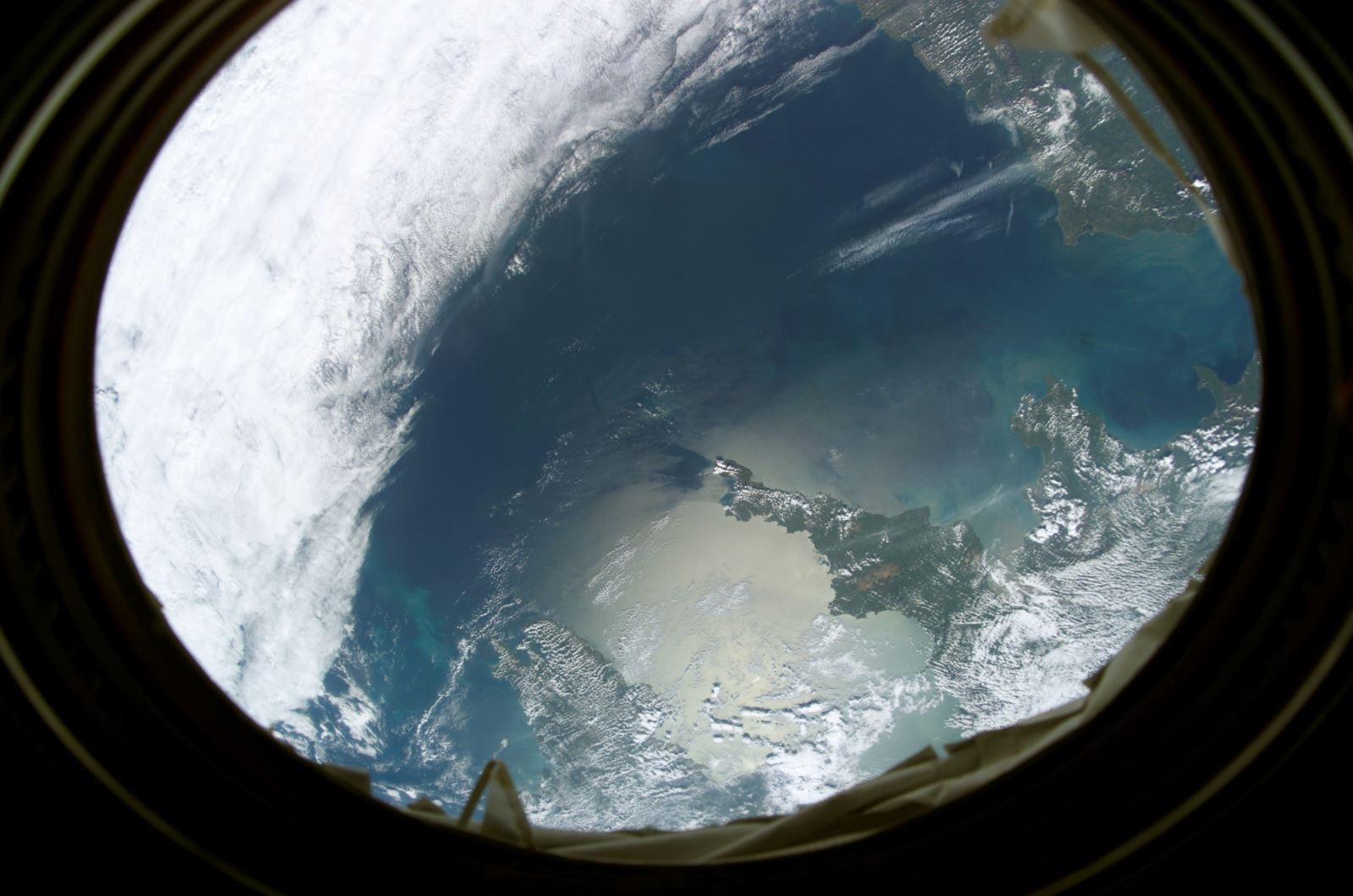 This all changed a few years ago when Cornwall was chosen to operate one of only two Spaceports in the UK at Cornwall Airport Newquay. With investment, the Spaceport opened for operations in 2020 and signed a deal with Virgin Orbit to run the first services. At this point it became a reality that satellites would be launched into space from UK soil, for the first time in history.
But don't worry, they won't be using giant thunderous rockets bursting their way into space a few miles from the town, our beautiful beaches or the rural landscape. Of the two UK Spaceports (the other is in Scotland) Newquay's uses an entirely new approach and it is called 'Horizontal Launch'. This uses a modified Boeing 747 Jumbo taking off as normal from the runway. What is unique is it will have a rocket attached under its wing that is capable of reaching space.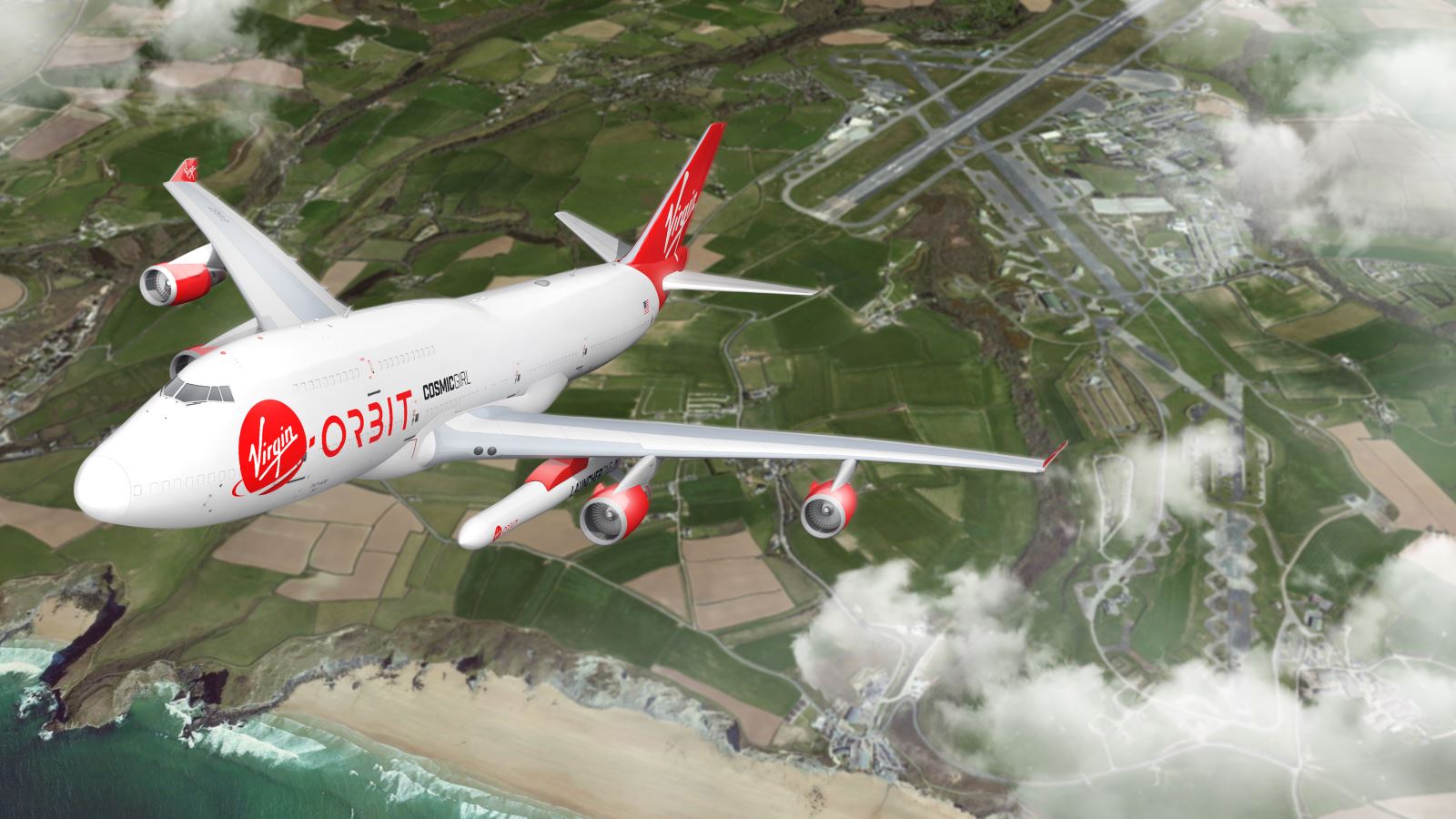 Taking off as normal from the airport's long runway the 747 will fly far out to sea, the rocket will release from the wing and drop a little. The rockets engines ignite and in a gentle arc it powers its way into space. The 747 just flies back and lands. Once in space the rocket will release its satellite into orbit. This is a brand new technology and allows more flexible and safer launches.
Why Cornwall you may ask? Well Newquay Airport has a long history and was once a RAF and United States Air Force airbase. With that came an unusually long runway and large, reinforced concrete aircraft bunkers. In those bunkers the engineers from Virgin Orbit, and others, can quietly prepare the launch vehicles and test the rocket engines.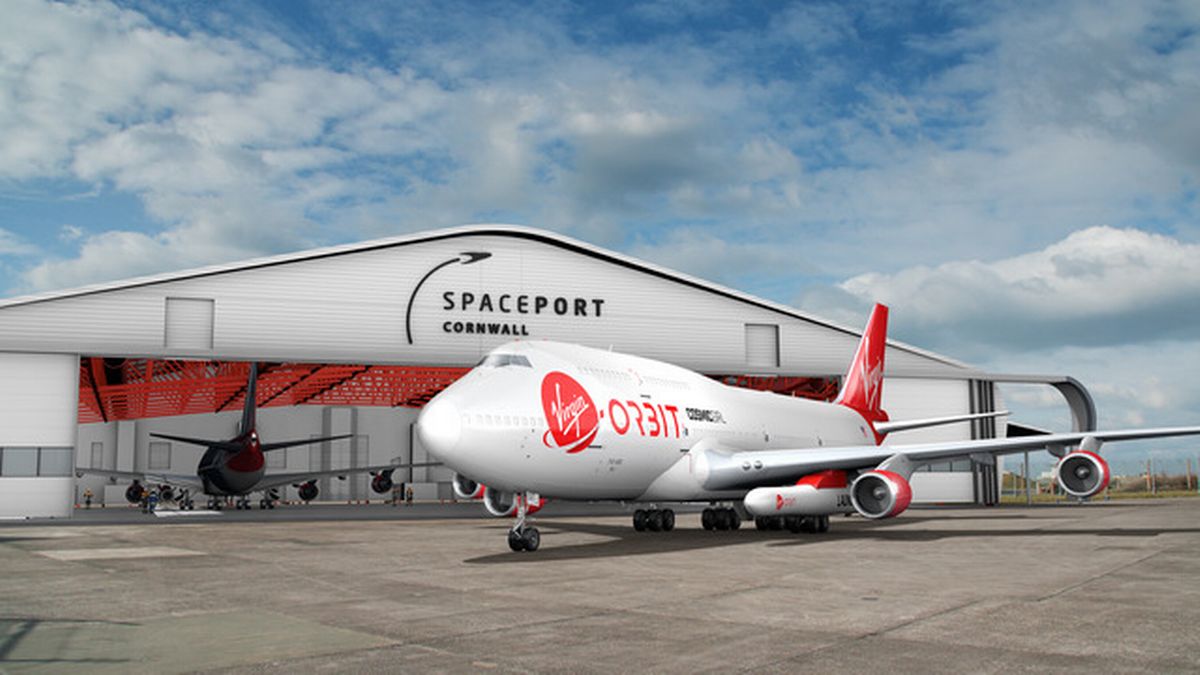 Cornwall, with its near empty airspace allows the Virgin Orbit 747 to fly out to sea and far away from land to launch the satellites. It doesn't end with launching satellites, the long term plan is to introduce Space Tourism. This would allow individuals to use Virgin Galactic's Spaceship, or others, to reach the edge of space. A new form of tourism will be born. Future tourists will enjoy a trip to Newquay, surf the waves, then visit edge of space.
It is true this is some way off but for many Virgin Orbit's satellite launches will be an attraction in itself. The first test launch of Launcher One, the rocket that the Virgin Orbit Boeing 747 has slung under its wing, flies from Cornwall Newquay Spaceport in 2022. The Spaceport is opening up to visitors and have informative displays an even examples of cool space hardware.
Visit Spaceport Cornwall's website for more details and see what you can experience in the coming years. https://spaceportcornwall.com/