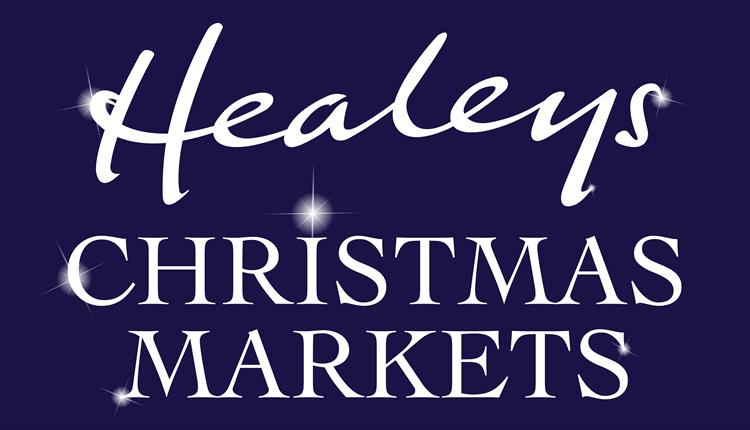 About
Healeys Cornish Cyder Farm between Newquay and Truro invites you to get in the spirit every weekend ahead of the festive season by visiting Cornwall's only Christmas market set on a working farm!
Last Christmas, Healeys Cornish Cyder Farm held its very first European-style festive Christmas Markets and tasting experience attracting thousands from far and wide to one of Cornwall's favourite attractions at its merry best. This year, Healeys Christmas Markets are back over the weekends from the 23rd of November to the 16th of December, set to be bigger and better and bubbling with new Christmassy elements spread around the festive farm.
The markets will showcase stalls of tasty local produce alongside Cornish art and crafts. There's the opportunity to pick freshly cut Christmas trees and try the range of Healeys Cornish cyders for free in Healeys own farm shop.
More than just markets, the farm offers a full, fun day out for the family. Cyder making tours and tractor rides down to 20 acres of orchards run regularly throughout the day whilst the friendly farm animals, including donkeys, pigs, goats, ponies and shire horses are a favourite for little ones to meet.
Each Sunday afternoon, with a famous Healeys Sunday roast, local choirs will fill The Old Bottlery with the sounds of Cornish carols.
It's free entry to the farm, free parking and, of course, free samples, all of which are produced on the farm including much-loved Rattler Cornish Cloudy Cyder.
The farm recently underwent a £3.5 million development with a new visitor centre, production halls, The Old Bottlery Restaurant and the brand new for 2018 contemporary and stylishly designed Mowhay Tea Rooms. To this backdrop, visitors can get into the Christmas spirit with stands offering the finest in Cornish crafts and savoury packaged food as part of the expansion of last year's Christmas market.
However, it is not just cyder that excited the team at Healeys as it is also Cornwall's first distillery for 300 years. Visitors can sample from the spirit master counter where they will find the finest oak infused flavours of Healeys' innovative Classic Whiskey, the double-distilled purity of its Classic Eau de Vie, or the rich, deep flavour of its ground-breaking Classic Brandy.
Entry to the farm and parking is free all year round. Charges apply for tours and tractor rides. To find out more about Healeys Cornish Cyder Farm, or the Christmas markets, please call 01872 573 356 or visit https://healeyscyder.co.uk/
Book Tickets