Paulo's Circus Comes to Newquay!
Treloggan
Newquay
Cornwall
TR8 4QB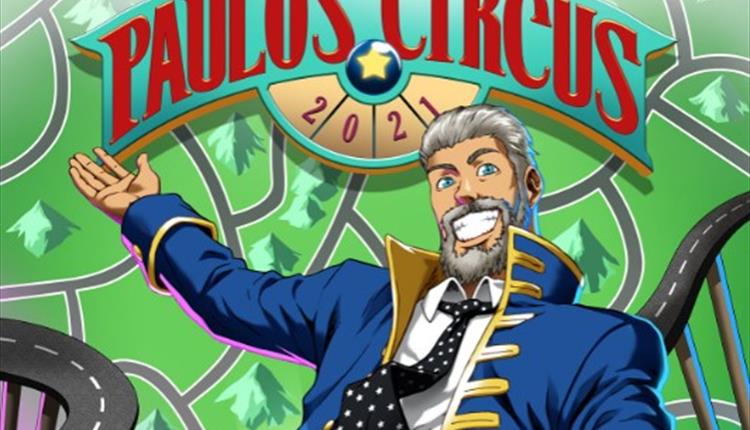 Guide Prices
Daily at 3pm and 6pm
About
Paulo's Circus are back on tour in our big top this year and heading your way with 'Isabelle's Tour!' - a brand new show for 2021. They hope to transport you to a world within our world. This is the true magic of the circus created for the whole family's enjoyment - a traditional circus presented with a 21st-century twist. We can't wait to see you all back inside the big top and hear it full of laughter and gasps once again. From 'Unexpected Journeys' to 'Creating Memories', 'Rockets Tour' to 'Teddy's Bogus Journey... Back ''2'' The 80s', from the big top to 'The Drive In' - we have been on a whirlwind ride with you all over the years and, this year, it's about to get even better. We welcome you to Isabelle's Tour, circus magic in the traditional way.

Each performance lasts approx. 1 hour 15 minutes

VENUE; Newquay, The Circus Field, Opposite Morrisons, TR8 4QB
Thursday the 29th of July for the summer season.

Performance times :

Monday's @ 6:00pm & 8:00pm
Tuesday's @ 6:00pm & 8:00pm
Wednesday's @ 2pm & 8pm
Thursday's @ 6:00pm & 8:00pm
Friday's @ 6:00pm & 8:00pm
Saturday's @ 8:00pm Only.
Sunday's @ 2pm & 4:30pm

Information lines open from 11am daily.
Box office opens on site from Tuesday 27th of July.
Information line: 07508 584 811

Please check our Facebook page for the latest event & Covid updates. https://www.facebook.com/ThePaulosCircus/

If tickets are sold out for a performance online please contact the office via the number above or on site, open from 11am daily. The office still keeps a certain amount to sell from the box office for each performance. Booking is highly advised due to the show running at less than 50% capacity.
Book Tickets
Map & Directions